Across The Block – Antiques And The Arts WeeklyAntiques And The Arts Weekly
History was up for sale at auction this past week, with American artifacts standing out. Fetching far more than its original value was a 1652 Pine Tree shilling from "Masathusets" that sold at Heritage, and Doyle sold a rare map showing indicating an early African American burial ground. Other lots such as a Jaques Staunton chess set and a sterling silver Montblanc pen represented more luxurious categories. Read on for additional winning bids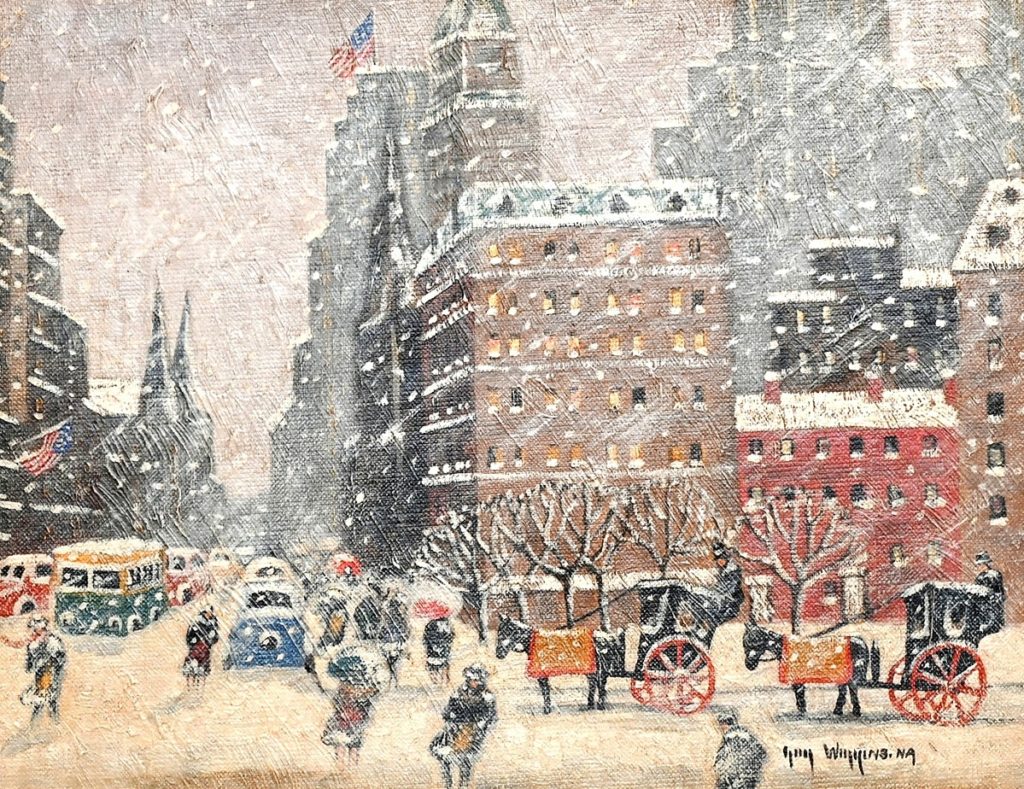 NYC In A Wiggins Winter State Of Mind At Michaan's
ALAMEDA, CALIF. – Michaan's Winter Fine Sale on December 16 offered rare furniture, decorations and fine art, and fittingly for the season included as one of its top highlights an oil on panel, "Looking Down Fifth Avenue from the Plaza, New York," by Guy Carleton Wiggins (American, 1883-1962), which sold for $36,900. Wiggins' impressionistic style pairs seamlessly with his prolific winter scenes of New York, making this piece a perfect encapsulation of his work. For more information, www.michaans.com or 510-740-0220.
---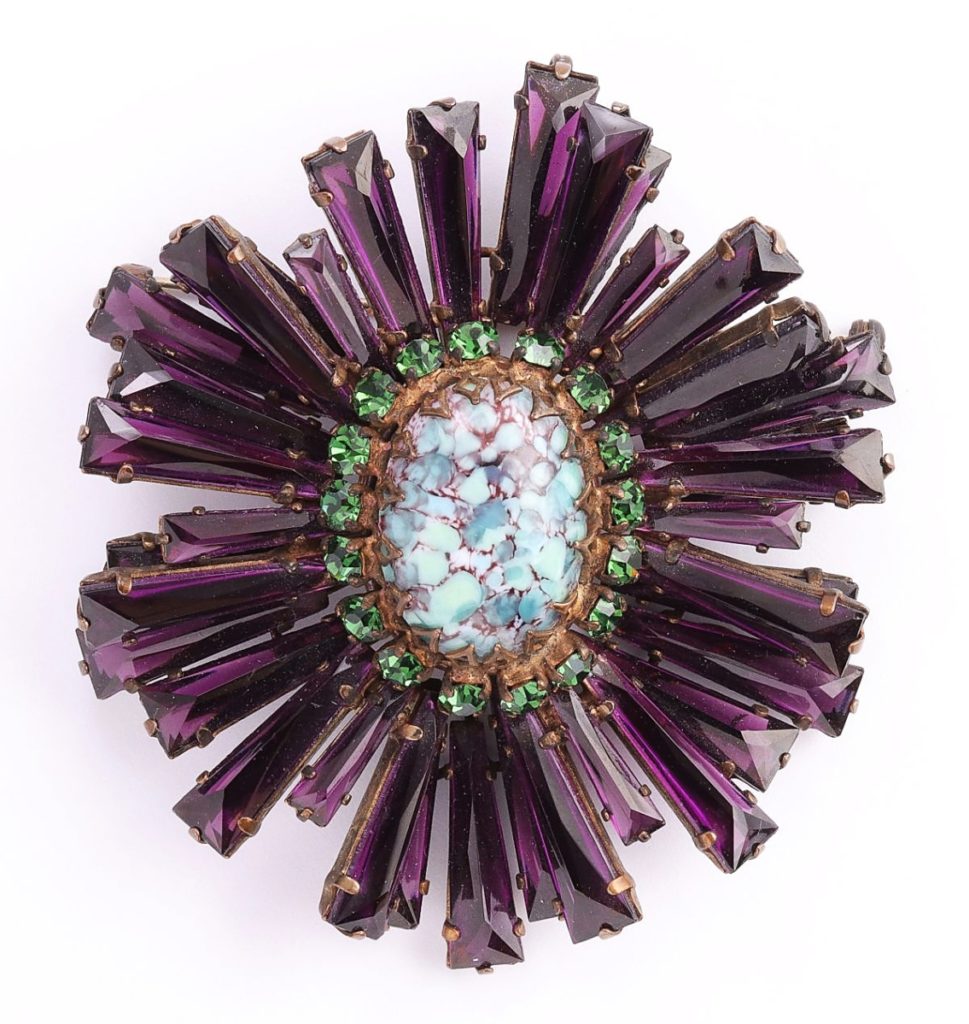 Schreiner Costume Jewelry Brooch Caps Soulis Year-End Auction
LONE JACK, MO. – Hundreds of pieces of art, antiques and collector's items were gathered up for Soulis Auctions' year-end sale. Top lot and fairly notable was a 3¼-inch costume jewelry brooch signed Schreiner, which sold for $4,920 to a buyer bidding online from Canada. "This design is referred to as a ruffle brooch," said auctioneer Dirk Soulis. "It came from a collection of 23 Schreiner pieces consigned by a former collector from Rossville, Kan., population 1,105." For information, 816-697-3830 or www.soulisauctions.com.
---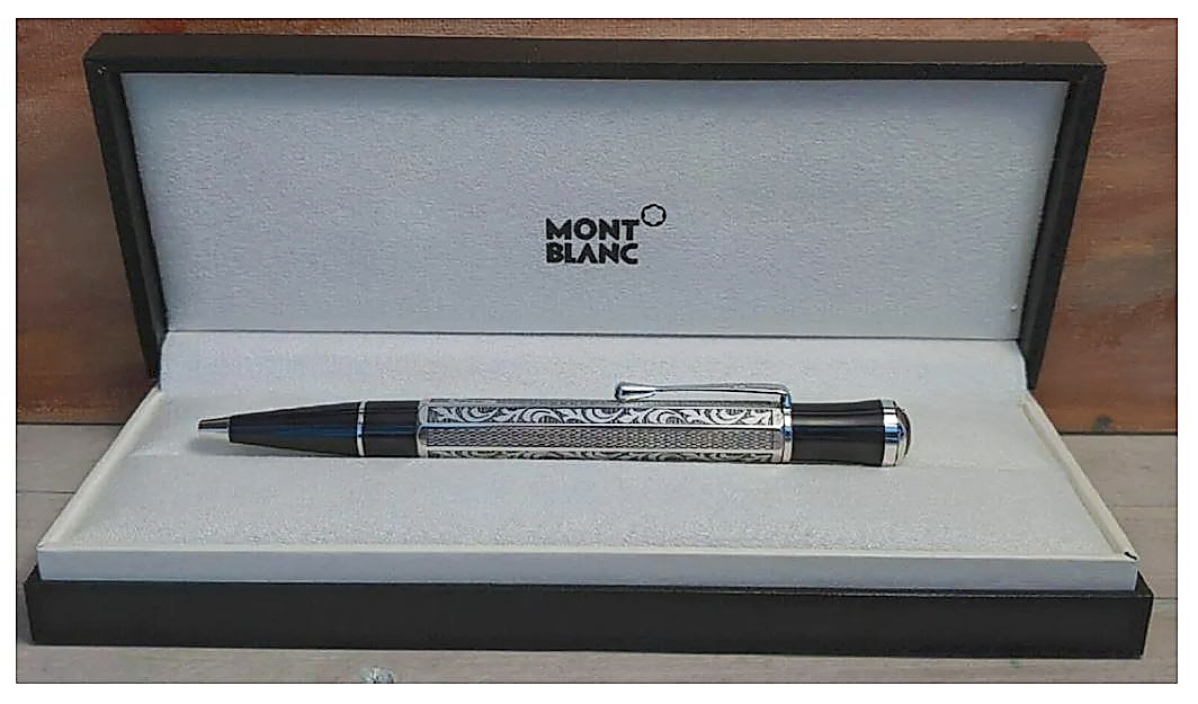 Montblanc Limited Edition Pen Writes Good Receipt At SJ Auctioneers
BROOKLYN, N.Y. – A Montblanc limited edition Marcel Proust sterling silver ballpoint pen sold for $1,152 at SJ Auctioneers' December 11 sale that offered selections of rare jewelry, silverware, trains, toys and collectibles from artists designers and silversmiths. The auction house described the writing instrument as being in good condition, claiming that it had never been used. Made in Germany, it came with the classic Montblanc case. For information, www.sjauctioneers.com or 646-450-7553.
---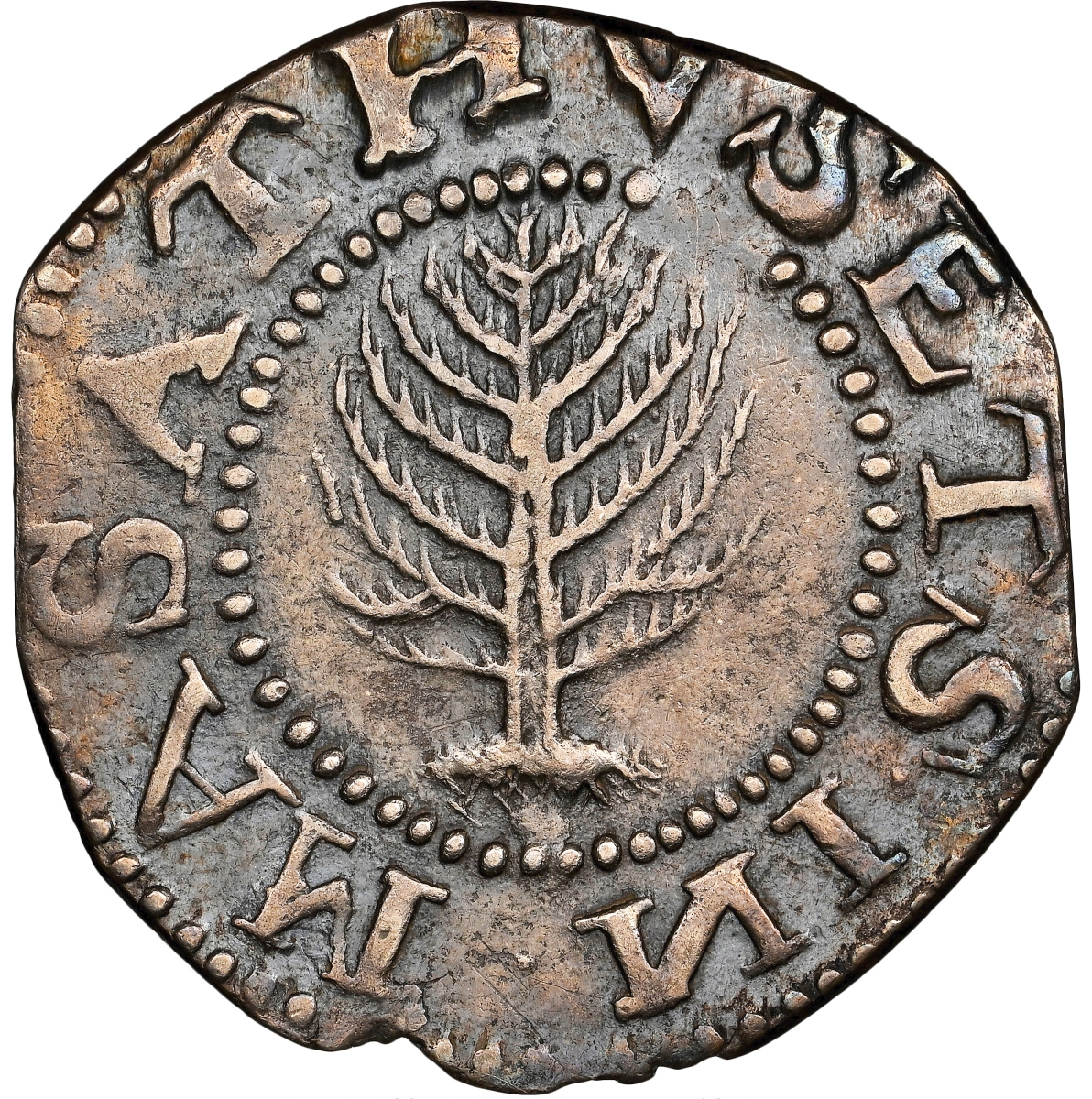 Pine Tree Shilling Tops Colonial Coins For Heritage
DALLAS – One of several coin sales conducted by Heritage Auctions in late December was its December 19 Early Copper & Colonial US Coins Showcase Auction, in which nearly 150 lots were offered for a sale total of $158,357. At the top of the charts at $6,600 with nearly 30 competitive bids was a 1652 Pine Tree shilling in a rare late die state of Noe-8 with a break on the dentils below the GL in "England." Considered a lovely oval-shaped example with mostly complete legends, it was missing only the tops of HVS and OM NE. For information, 214-528-3500 or www.ha.com.
---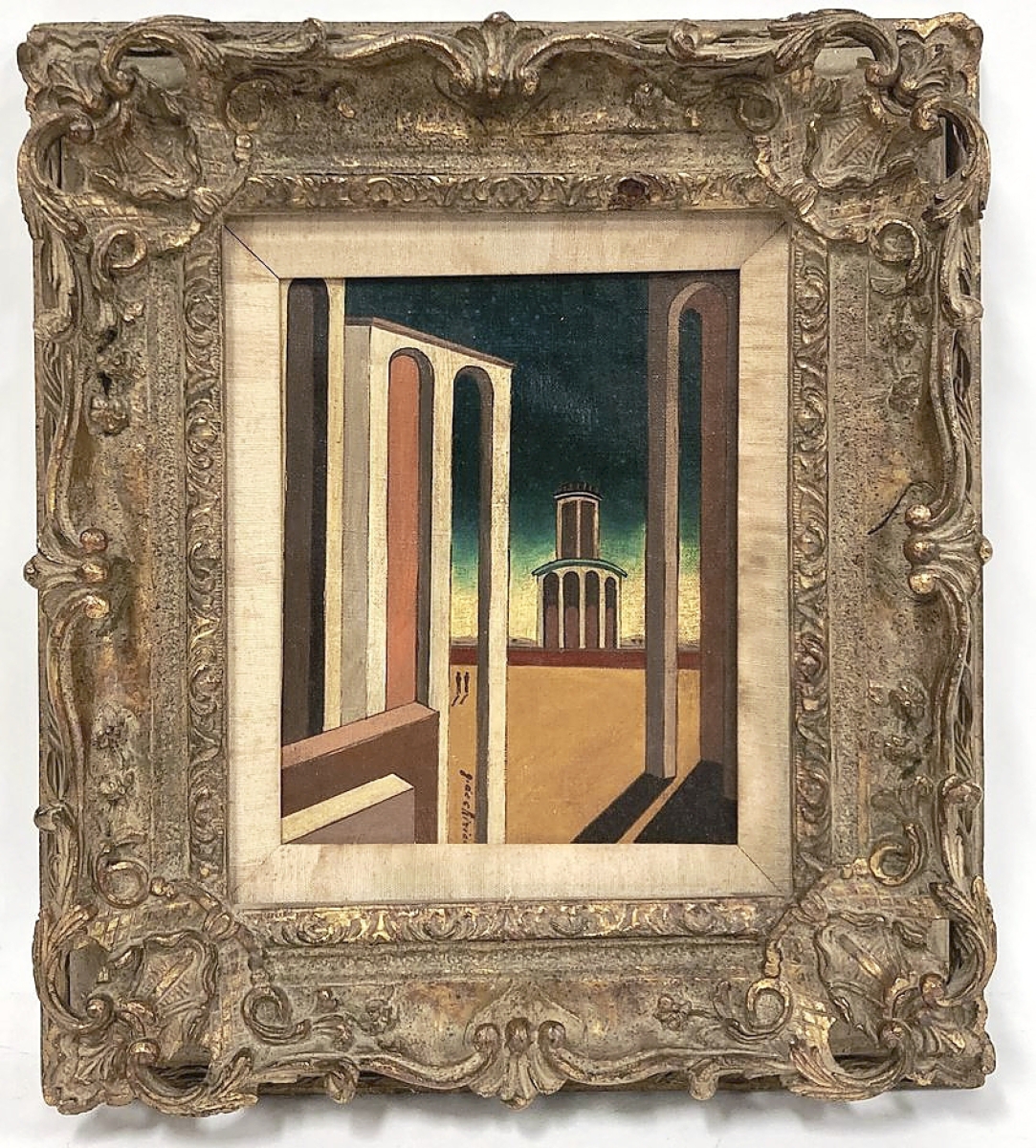 Early De Chirico Makes $10,000 For Mid-Hudson
NEW WINDSOR, N.Y. – Of the 304 lots offered by Mid-Hudson Auction Galleries in its "Diverse December Auction" on December 17, an early work from Giorgio de Chirico's (1888-1978) metaphysical period, dated to probably 1911-17, hit the top note when it sold for $10,000, it's high estimate. The 10¼-by-8¼-inch canvas, which was housed in an ornate gold frame, had an old Christie's auction house label on its reverse, from a sale possibly in the early 1980s. It was one of several strong sellers in a sale that included fine art and bronzes by Villanis, Moreau, Everitt Shinn, Jane Peterson, Keith Haring and Andy Warhol, to name just a few. For information, 914-882-7356 or www.midhudsongalleries.com.
---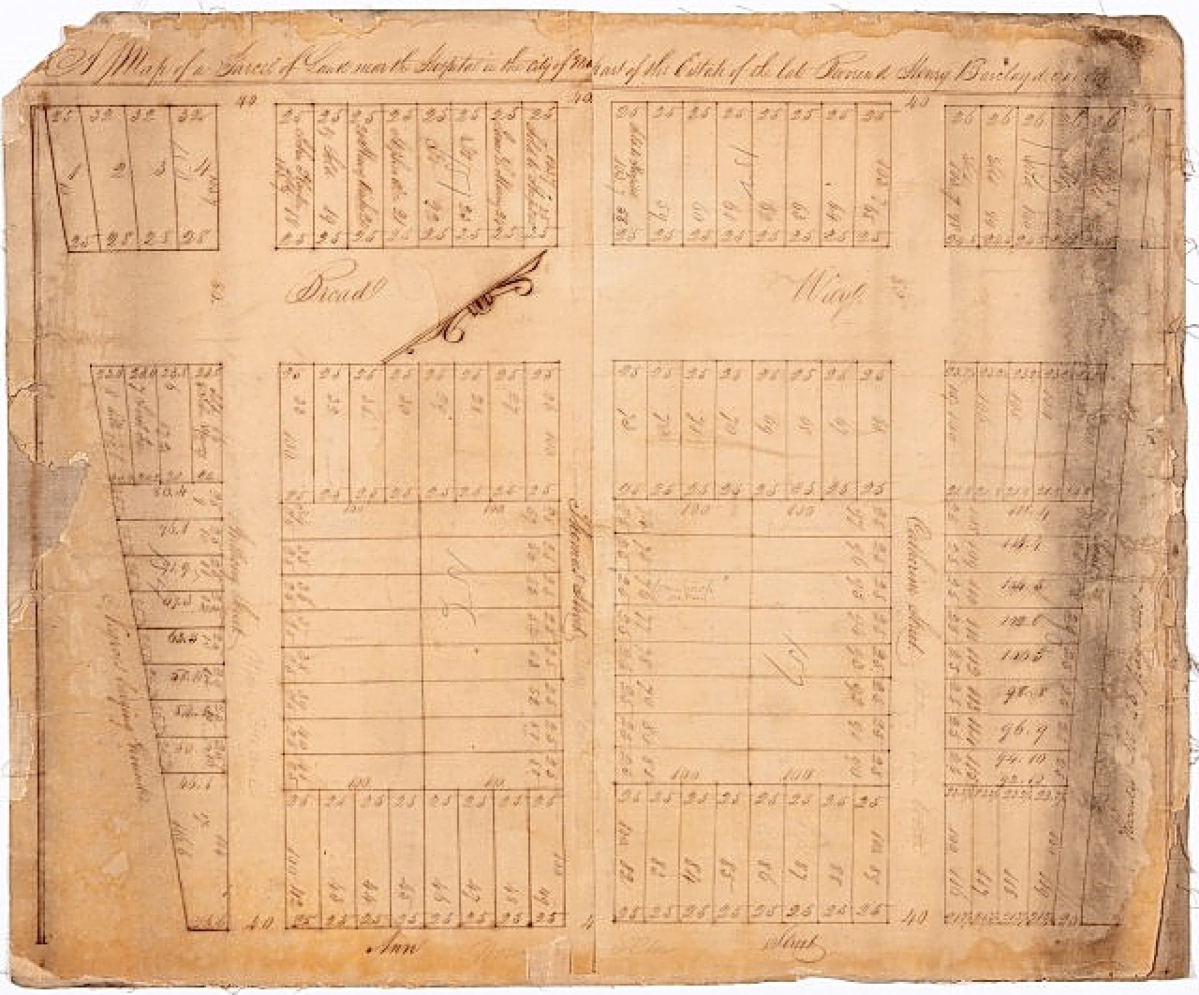 New York Surveyor's Sale Led By African Burial Ground Map
NEW YORK CITY & ONLINE – Approximately 50 lots from the collection of a New York Surveyor kicked off Doyle's December 17 Rare Books, Autographs and Maps auction and was led at $3,465 with the first lot of the grouping, an early map with a rare reference to the "Negroes Burial Ground" near the Fresh Water Pond, which had provenance to the estate of Reverend Henry Barclay (1712-1764). The result more than quadrupled the lot's high estimate. For information, 212-427-2730 or www.doyle.com.
---

White's Bidders Compete For Chess Set
MIDDLEBORO, MASS. – White's Auctions offered approximately 475 lots in its December 18 Holiday auction of a selection of paintings, sterling silver, coins, jewelry, advertising, potty, glass, signs, antique and vintage lamps and furniture, mechanical banks, early toys and Japanese woodblock prints. Earning $8,540 against an estimate of $1/1,200 was a Nineteenth Century boxed carved bone chess set attributed to Jaques Stauton that bore the original oval label for Edwards & Jones, Manufacturers and Importers at 161 & 167 Regent Street. For information, www.whitesauctions.com or 508-947-9281.
---
Autumn Forest Landscape Charms Oakridge Buyers
ASHBURN, VA. – The top lot in Oakridge Auction Gallery's December 15 Fine Art Auction was an oil on board landscape titled "Autumn Forest," which earned $4,880 against its $800-$1,200 estimate. The 11-5/8-by-9-5/8-inch picture, in a giltwood and gesso frame, was painted by Harvey Joiner (American, 1852-1932) and came from the estate of Jud Samon, retired coordinator of international faculty and student services at the University of Maryland at College Park. It was the highest priced result in a sale of approximately 64 lots. For information, 703-291-1010 or www.oakridgeauctiongallery.com.
---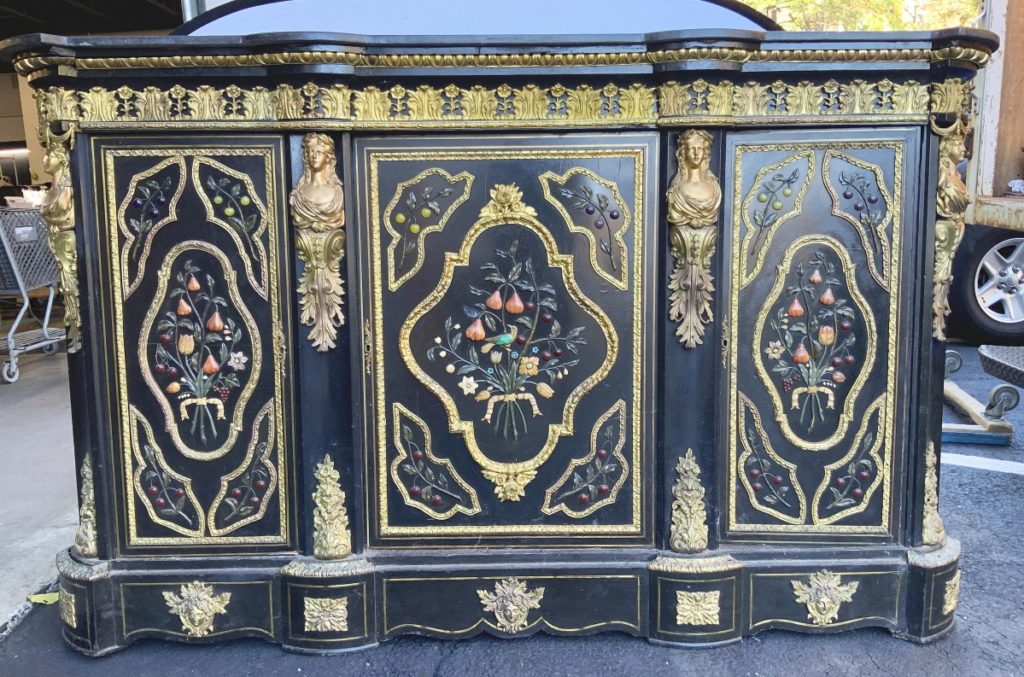 Pietra Dura Cabinet Dominates Benefit Shop's Red Carpet Auction
MOUNT KISCO, N.Y. – Polished stone fruit and gilt metal figural decoration embellished an antique three-door pietra dura cabinet, which was offered in Benefit Shop Foundation's December 21 Red Carpet Auction. Originally purchased in England and then brought to the United States, the piece was consigned to auction from a Greenwich, Conn., seller. Despite wear and some other condition issues, the 80-inch-long cabinet finished ahead of expectations, earning $7,740. It was the highest result in a sale of more than 750 lots. For information, www.thebenefitshop.org or 914-864-0707.

link