KEEGO HARBOR, Mich. (FOX 2) – Everyone has a chance to own a piece of history – a world-renowned designer's furniture and art are hitting the auction block.
"A one-time investment for timeless interiors – it's absolutely true," said Anna Kenedi
Anna Kenedi knows a thing or two about timeless design – she was the first woman dealer and designer for Herman Miller and the first woman on the drafting board at Albert Kahn.
"The work is part of your identity," she said.
She was a trailblazer in what was a man's world.
"The thing is – it's not enough to have the talent – you really have to have the drive," she said.
And as a woman in a man's world – she says knew when to be ladylike – and when to drop the hammer.
"I said – 'Get your ass on the ladder and get the juice,' 'Okay, yes ma'am.' It's terrible you have to do that," she said. "I mean, I had to do everything except smoke a cigar."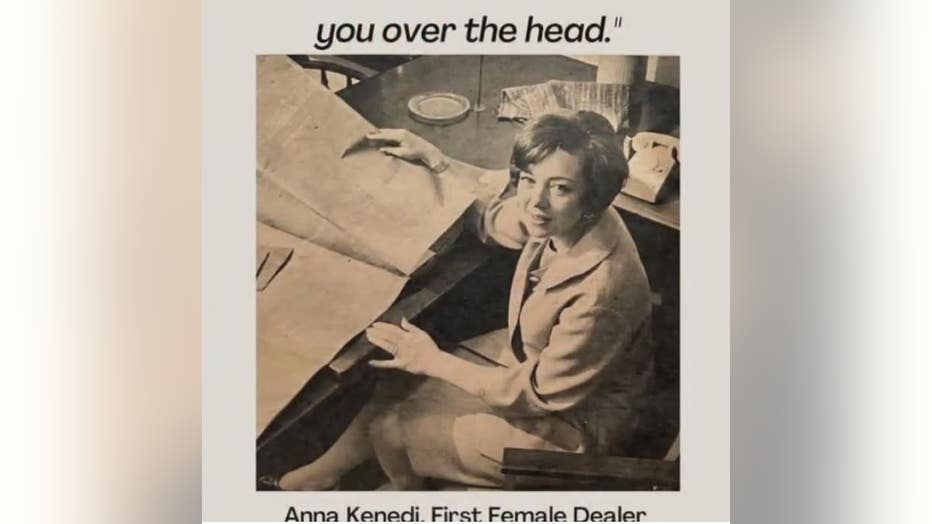 She was an architect in her native Hungary who survived World War II and she came to the U.S. in the 1960s, and her talent was immediately recognized.
"The architects loved to work with me because I respected the space – what they call the space," she said.
She was soon doing interior design at Herman Miller – offices, banks, dozens of movie theaters. But she knew this classic design belonged – in people's homes.
"It works – and it never goes out of style – it's like a classical piece of jazz or opera – it's always in," she said.
A piece – like this:
"The most iconic chair of all time – the Eames Lounge Chair," said Trista Maltby, auction advisor for Le Shoppe Modern. "She integrated a lot of these modern designs that maybe were a little bit new and forward-thinking into the residential areas."
And now several pieces from Anna Kenedi's personal collection are going up for auction at Le Shoppe Modern in Keego Harbor.
The mint condition Eames chair, a pair of Danish modern chairs from Finn Juhl – and a mirror and dolls from her friend, Alexander Girard – that her son played with as a child..
"I won't live long enough to see my great grandchild play with it, I might as well have somebody else enjoy it," she said.
Anna's hoping somebody else will enjoy her other auction items as well as the many other priceless pieces that are available.
Anna is hoping to be at the auction on Sunday and as you can see she's as delightful as the art.  
The auction starts at noon – you can register online and hopefully they will see you in Keego Harbor.
For more information go to leshoppemodern.com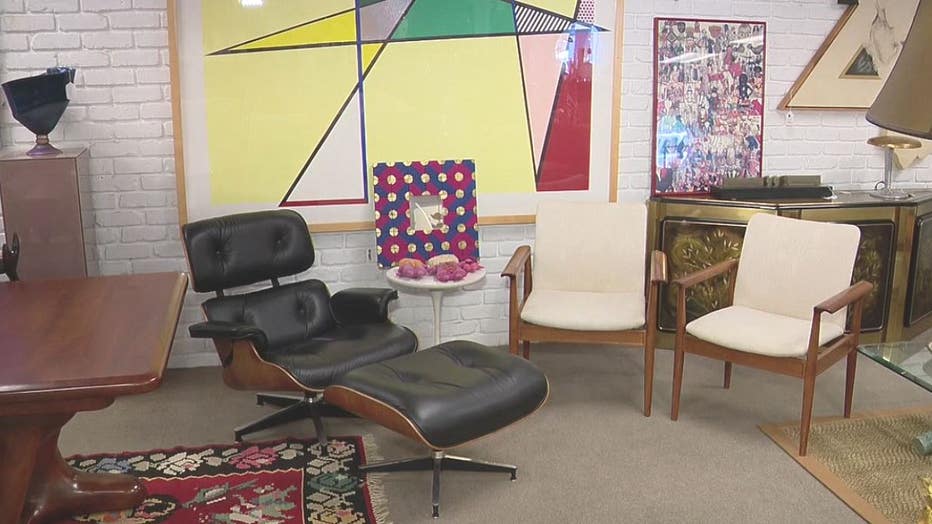 link