Rominger's Southern Furniture Co., a staple of Winston-Salem retailing for 123 years, has launched a going-out-of-business auction.
A public viewing of at least 1,037 home furnishing pieces is set for 11 a.m. to 1 p.m. Saturday at the 1201 N. Liberty St. storefront.
As expected for a retailer that debuted in April 1900, Rominger's has been the oldest family owned furniture company in Winston-Salem for decades.
"It's a sad thing for the community," store manager Larry Dunn said.
"This store has helped a lot of people get credit when they couldn't get it elsewhere. We have had very loyal customers who paid johnny-on-the-spot."
There are multiple reasons why Rominger's is closing shop, Dunn said.
Foremost, third-generation owner Sally Bet Gehman passed away in 2022 and her daughter, Kristina Rominger, lives in Texas and doesn't wish to continue the business.
"Her mother would always tell me she wasn't interested in the business. It wasn't her cup of tea," Dunn said. "There's no one else who wants to provide the money to carry on the business."
The store struggled to recover from being shut down temporarily for about a year as part of the initial response to the COVID-19 pandemic.
Pandemic-related supply chain issues with home furnishings manufacturers began to reduce customer choices, as well as limit Rominger's niche for selling and delivering floor display products.
"We would come in to manage payments, but we couldn't get new product for long periods of time, which hurt us because customers like to be able buy a floor display and take it home with them that day," Dunn said.
Credit challenges
Providing credit for home furnishings purchases always came with a level of risk, Dunn acknowledged.
He cited examples of how some customers would purchase an entire room collection on credit, only to move months later with no forwarding address and with the furnishings.
But Gehman was willing to providing the financing that made it work in selling to customers, often second- and third-generations, who became more like friends over the years.
"We used to do all the financing ourselves, but there came a time when we just couldn't keep on doing that," Dunn said.
Because of rising interest rates and tightening credit, "we are going to see a lot of firms failing that rely on credit, either for the customers to be able to buy, or for the companies themselves to be able to secure funding for their manufacturing," said Zagros Madjd-Sadjadi, an economics professor at Winston-Salem State University.
"I am afraid that we are just starting to enter a major downturn, and it will only get much worse for everyone if the U.S. defaults on its debt next month."
Auction details
"For over a century, Rominger's has been a trusted source of high-quality furniture for families in Forsyth County and surrounding areas," according to the auctioneer's website.
Rominger's also sold televisions, appliances and carpet until the past 10 years or so, Dunn said.
Items up for auction are what Swicegood calls "wall to wall" remaining inventory of new furniture, home decor, accessories, mattresses, rugs and even its moving truck.
Dunn said some items began with a $1 bid. Both Dunn and Swicegood expect the bid prices to increase closer to the end of the online auction.
"A lot could be one item or a combination of several items," Swicegood said. "From cozy sofas to elegant dining sets, the showroom is packed with furniture items that are sure to impress.
"We will be auctioning extensive collections of fine furniture brands, such as England Furniture, Home Elegance, Pulaski, Vaughn Bassett and Best Chair, offering something for every taste and style."
Elizabeth Swicegood said the auction will stagger the lot closings "so that they don't all close at one time, and people who are bidding on multiple items can have the freedom to place their bids."
"If there is active bidding on any particular lot over the scheduled ending, the software is designed to hold the item open for competitive real time bidding (soft close ending).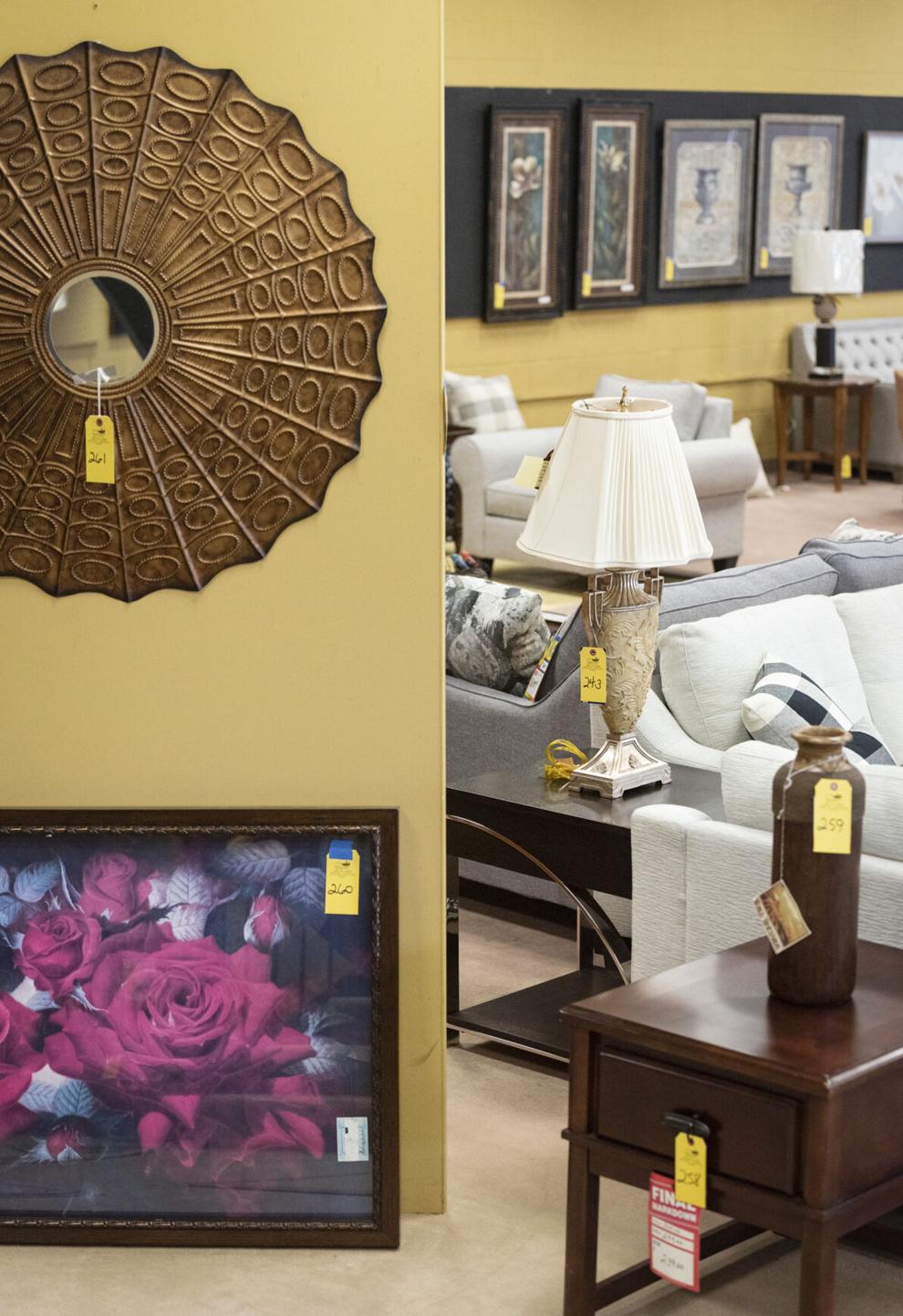 "Once all lots have been presented online and closed, we perform the final accounting and invoice the winning bidder, applying a charge to the credit card used at registration," Swicegood said.
"Following the invoicing, we have a calendar link on our website and invoice in which winning bidders can sign up for their pick-up time slot."
Background
A June 2000 profile in the Journal noted how the retail store had survived its first 100 years, including rebuilding after a fire destroyed its location in 1950.
Elizabeth and J. Wilson Cunningham were at a furniture market in Chicago when they got the call about their furniture company.
Gehman, the Cunninghams' daughter, said in the profile that her mother told her "the business hasn't burned, the building has. What's left is the business, and we will rebuild."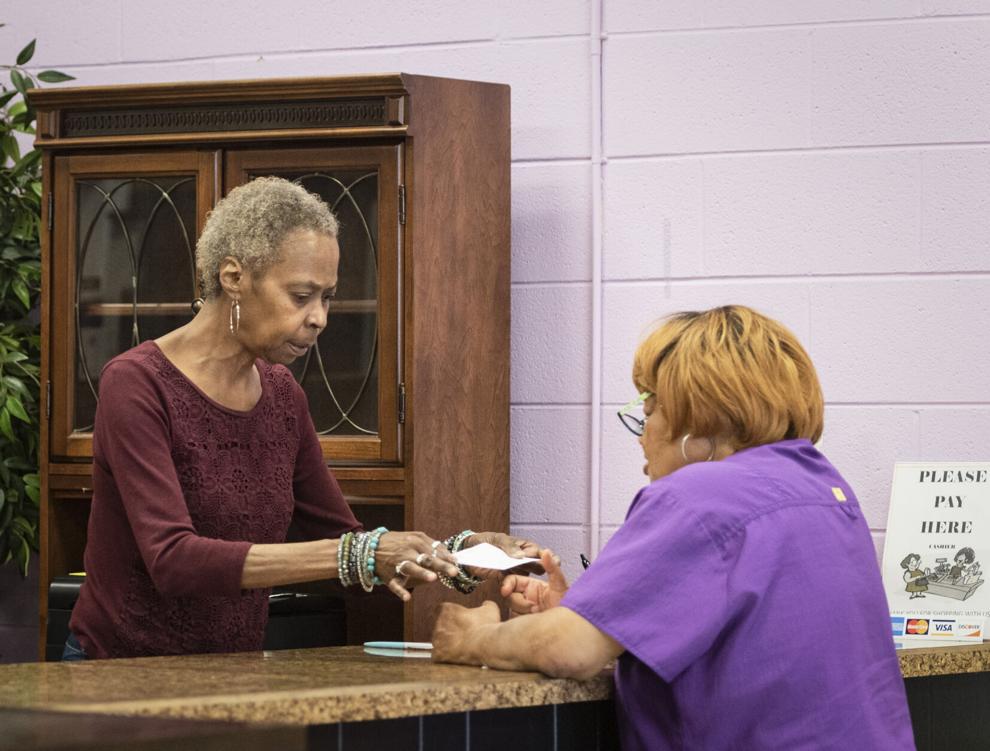 Elizabeth Cunningham's father, Charles D. Rominger, founded the company in April 1900 in Winston.
The original store was on North Main Street between Fourth and Fifth streets. Then it moved to a second location farther down Main Street.
The store relocated to 423 N. Liberty St. in 1906, starting with 20,000 square feet of space.
In 1919, the company bought a warehouse at Seventh and Marshall streets. The warehouse was used for storage and as a living-room-furniture manufacturing plant for 20 years until it had to be torn down to make way for the Cherry-Marshall Expressway, now University Parkway, in 1939.
The company opened its second store in 1927 at North Liberty and 12th streets.
That store operated as a division of Rominger Furniture Co. under the name of Southern Furniture Co. It moved across the street to its current location at 1201 N. Liberty St. in 1969.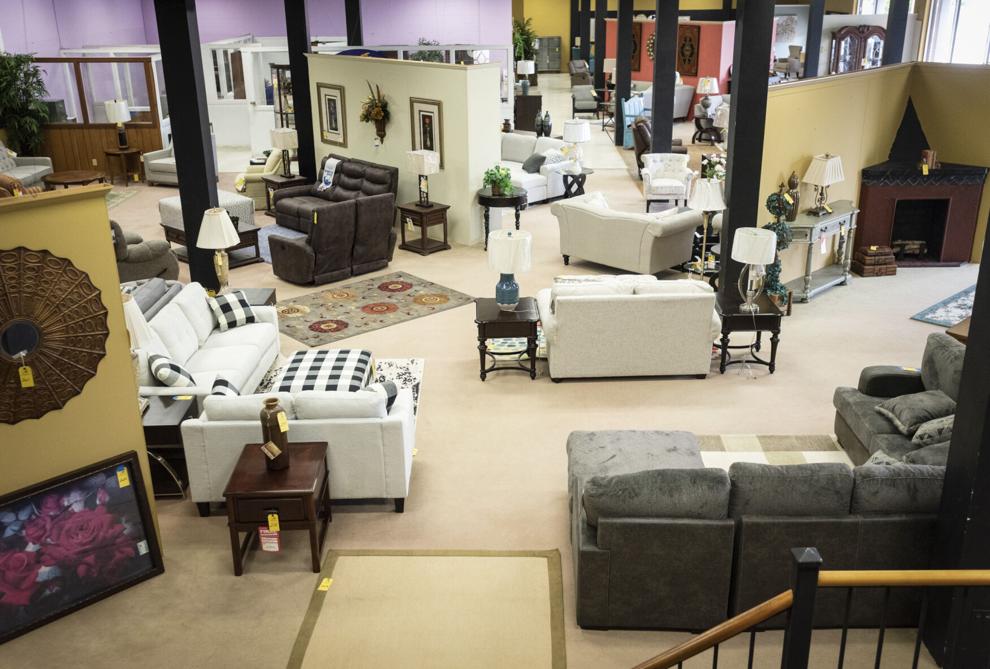 J. Wilson Cunningham joined the company in 1932 as secretary-treasurer and became the president in 1946.
Two years later, the downtown store expanded from 35,000 square feet to about 48,000 square feet and underwent a complete remodeling.
At its peak, Rominger had about 60 employees.
Employees worked an average of 25 years for the company, Gehman said in the profile. Many of them worked more than 40 years and others remained 30 years or more, she said.
Sales changes
Dunn said that "furniture is definitely a get-what-you-pay-for purchase, but it's getting hard to convince more consumers of that fact."
"Our goal is to provide the best furniture for the best price. Sometimes the quality wins out, but more times pricing is winning out."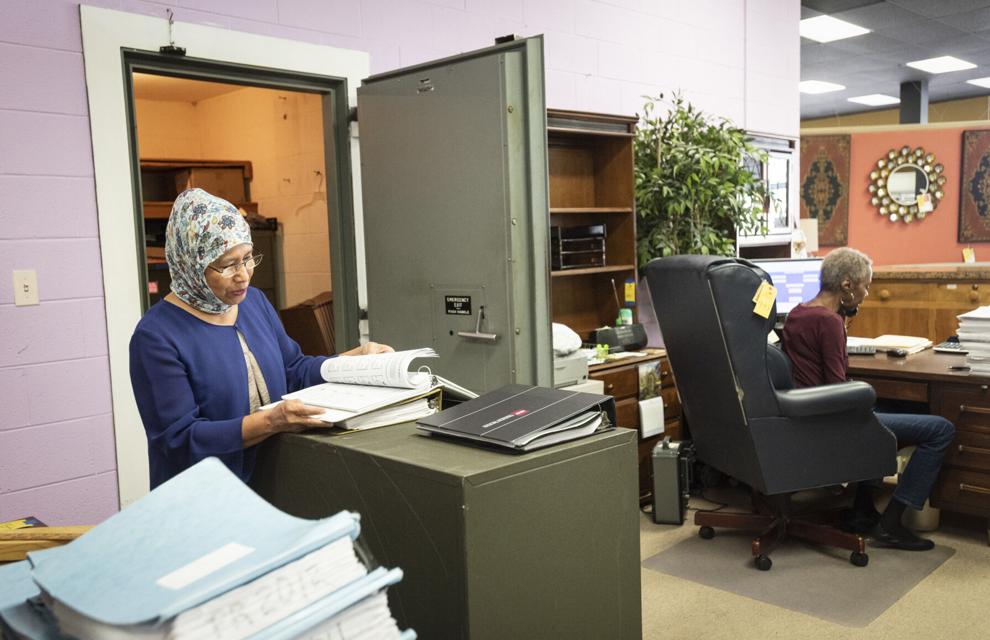 Dunn said the owner plans to sell the property. He said he's heard there's interest from some of the deep-discount retail chains, as well as potentially another furniture company.
Marion Hawkins, a jack-of-all-trades maintenance employee, has made it clear to Dunn that he was going to see his 54-year career with Rominger's through to the end.
On Thursday, Hawkins kept busy keeping up the street front auction signs and making sure the home furnishings were ready for their final public showings.
"We had customers, sometimes generations, who told us they would only buy furniture from us," Hawkins said. "We had people come in from Mount Airy, southern Virginia, really all over the region, because they knew they would get good value from us.
"Some people would come in and say we were 'too high,' but not really compared with others, plus our customer service would make the difference.
"We had a pretty good run over the years, and we understand the circumstance," Hawkins said. "But, it would've been nice to have lasted a little while longer."
PHOTOS: Rominger Southern Furniture Co. closes after 123 years and prepares for auction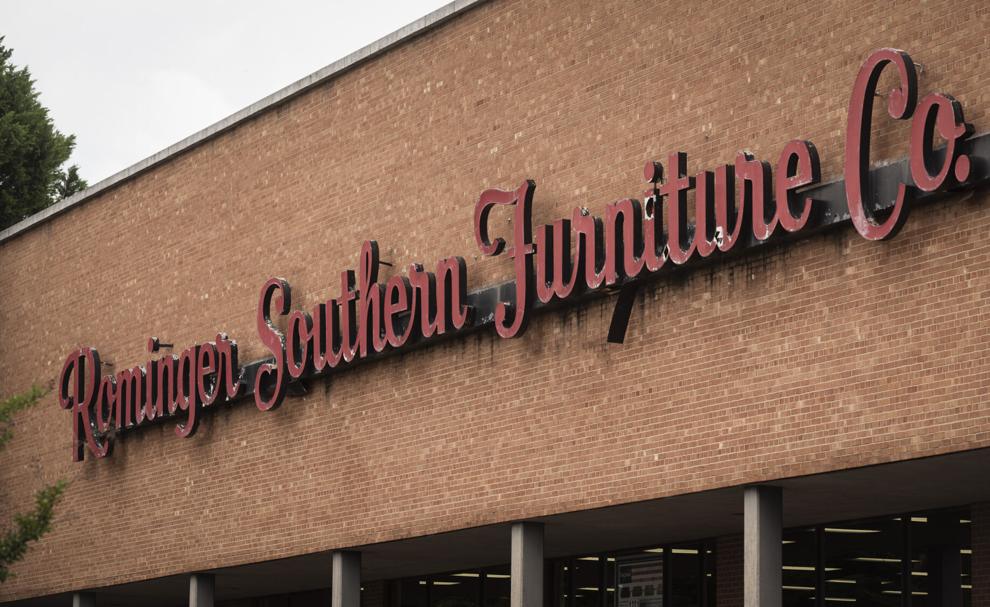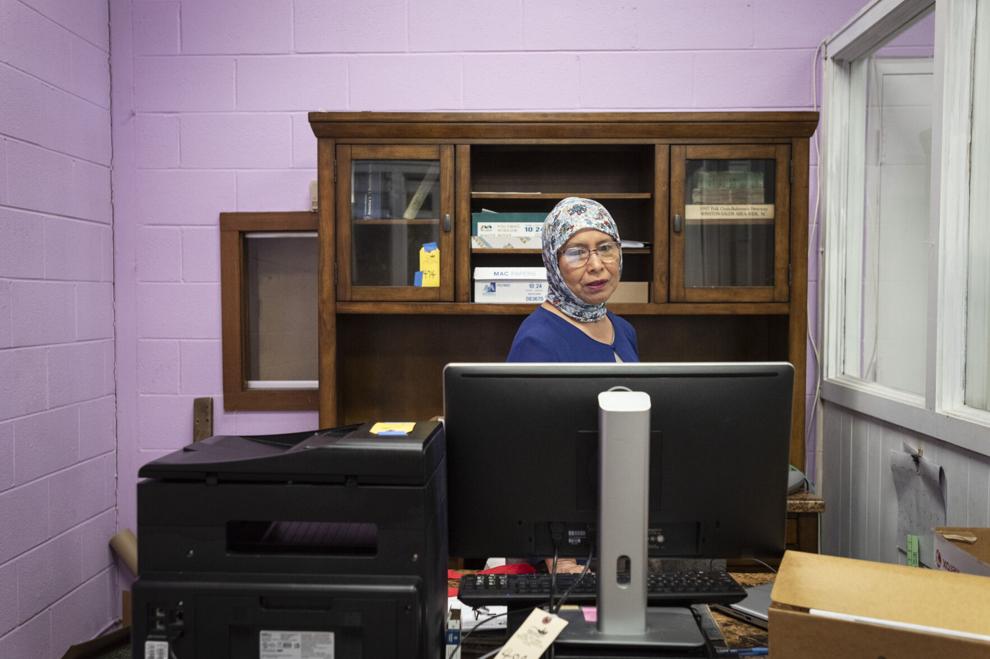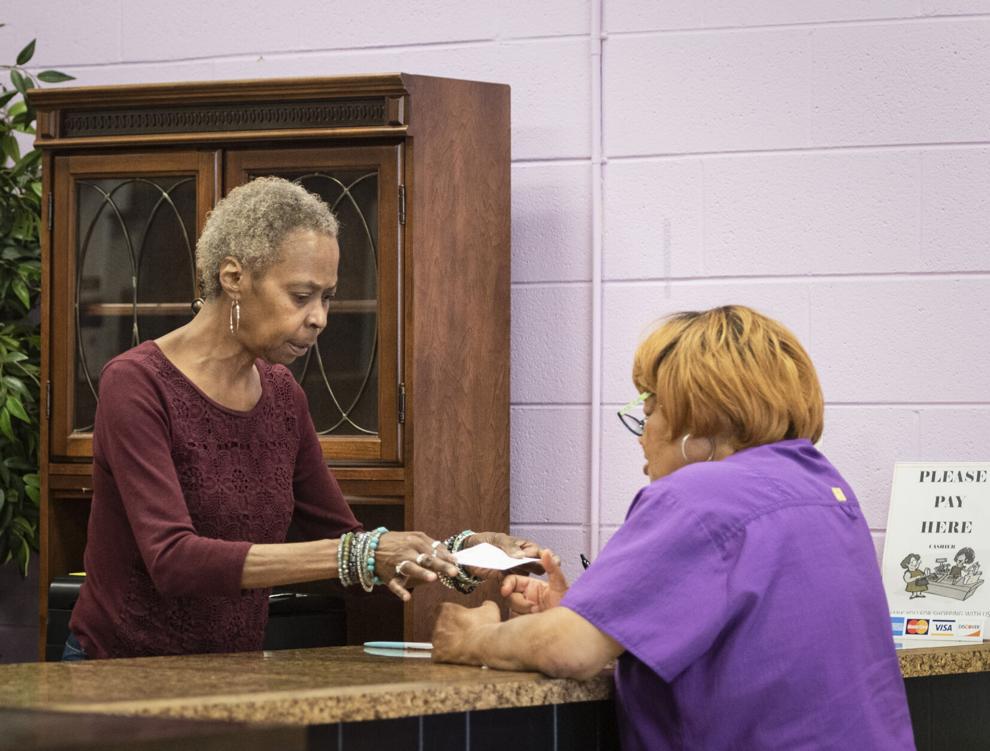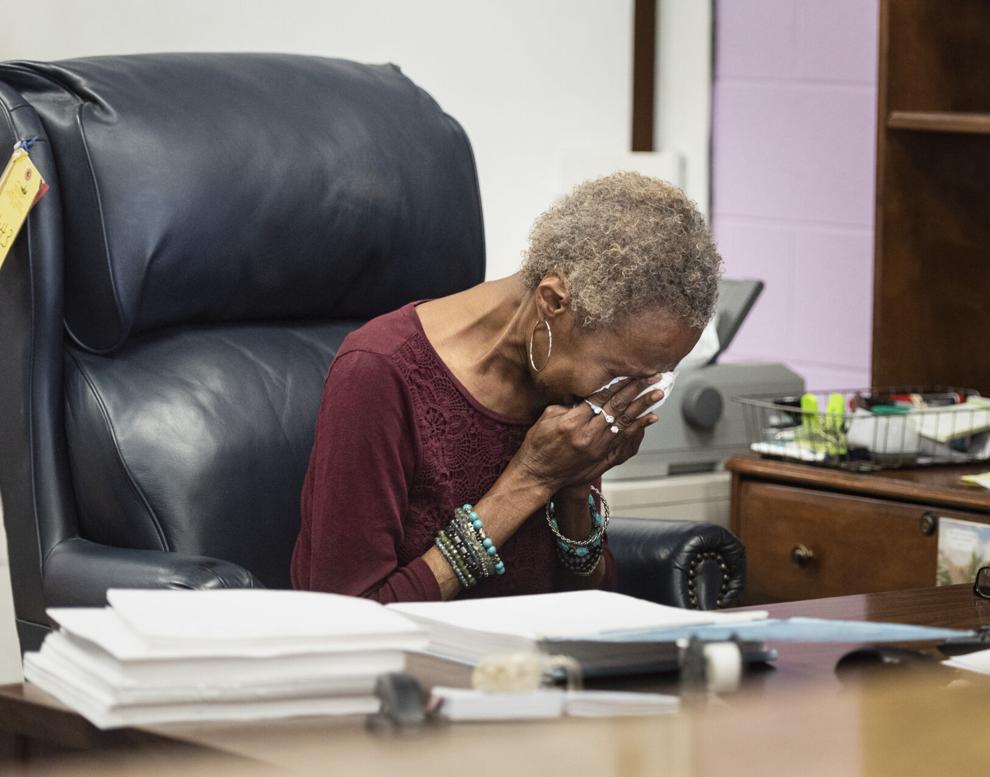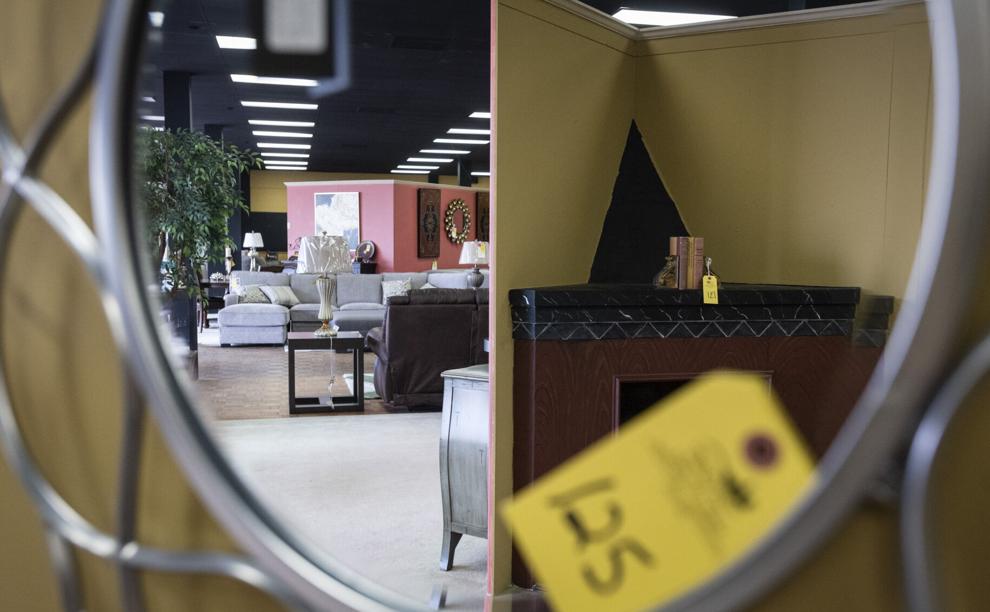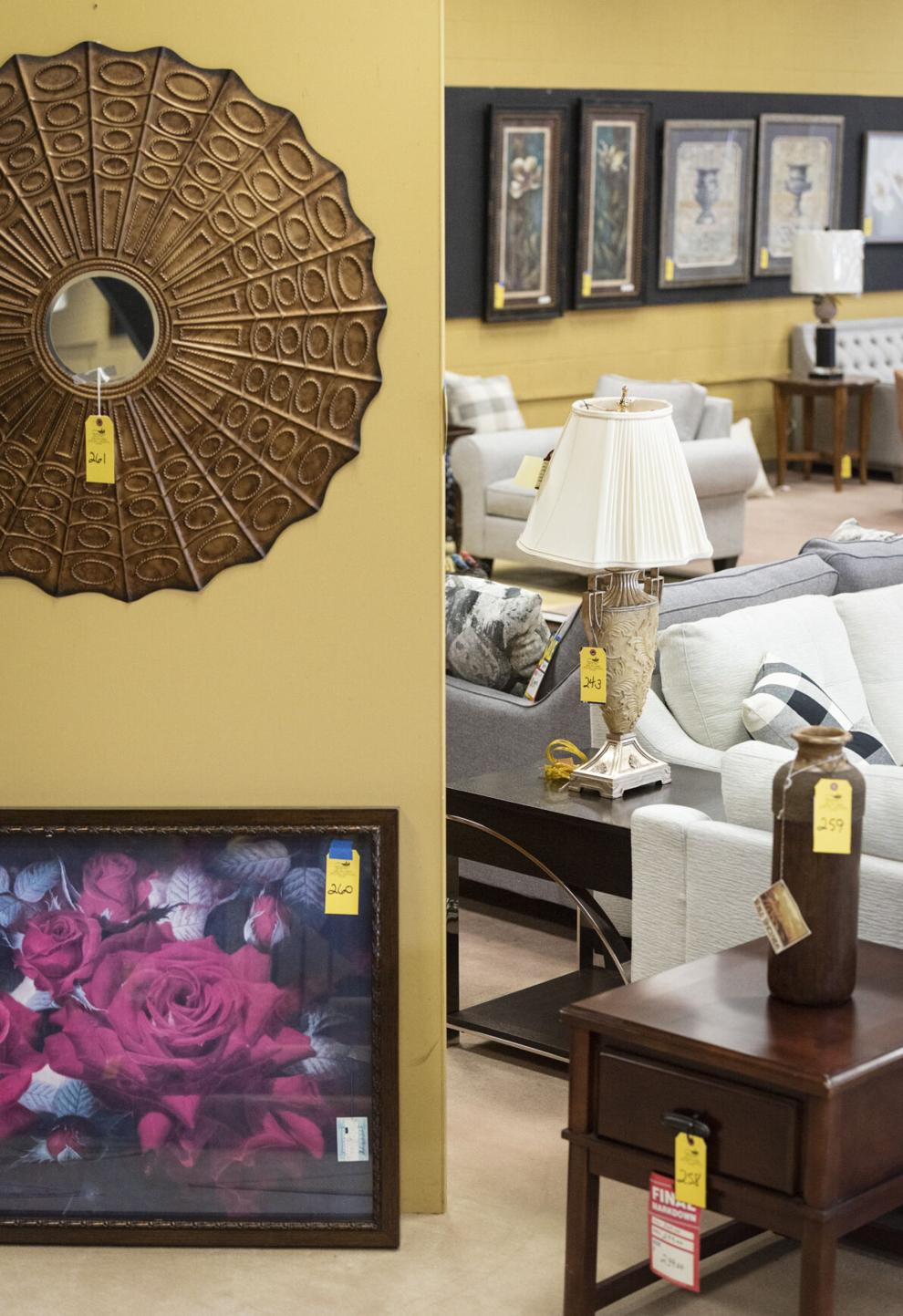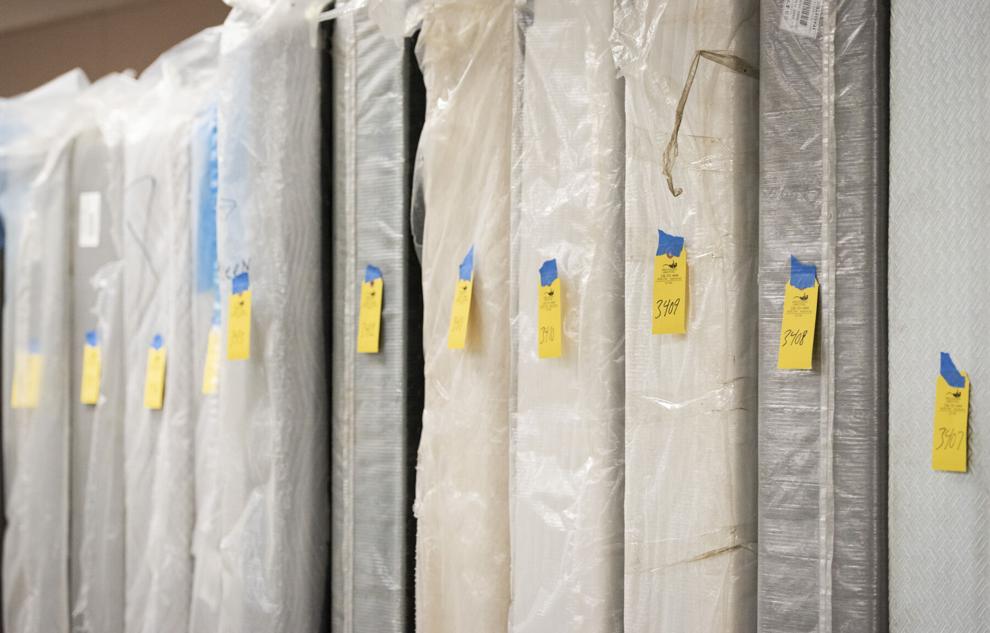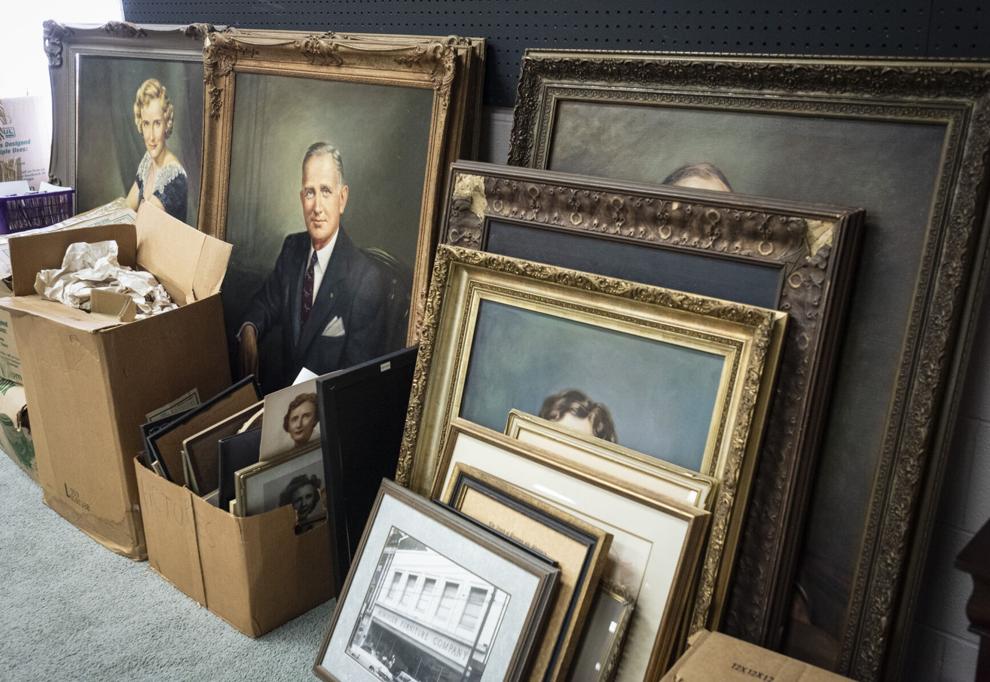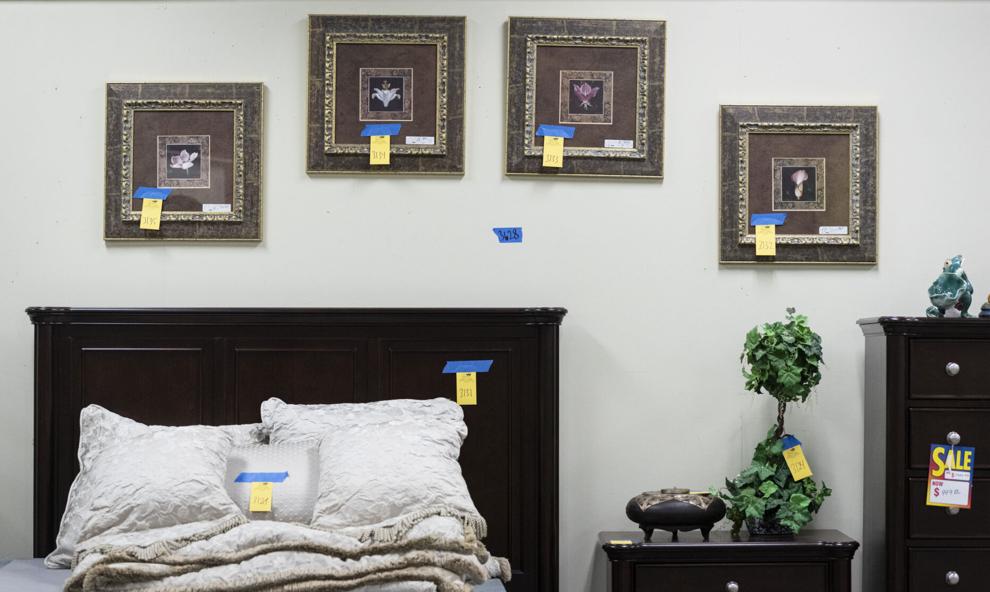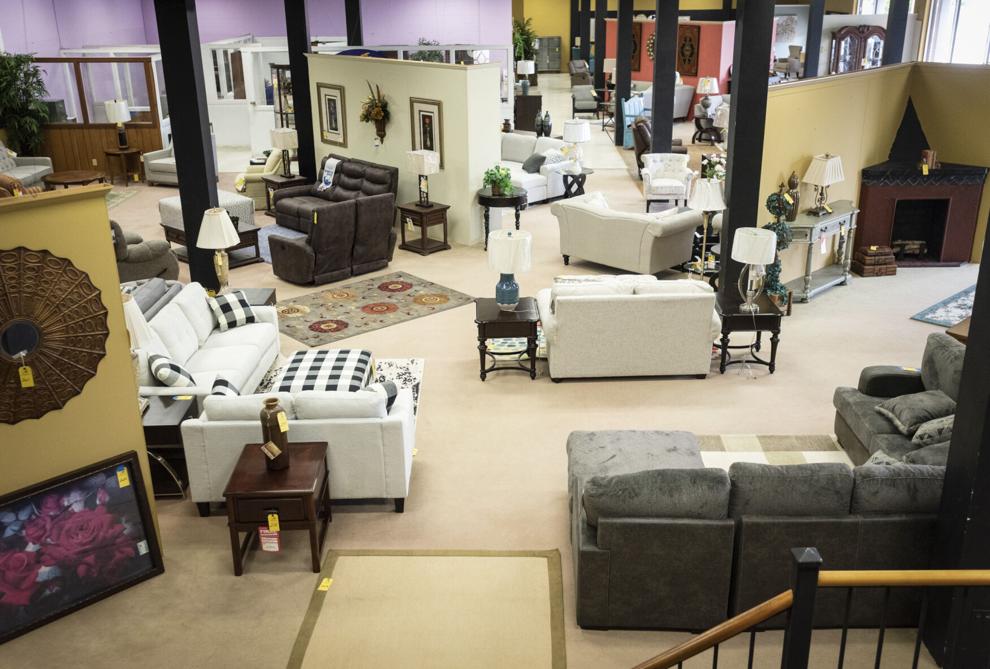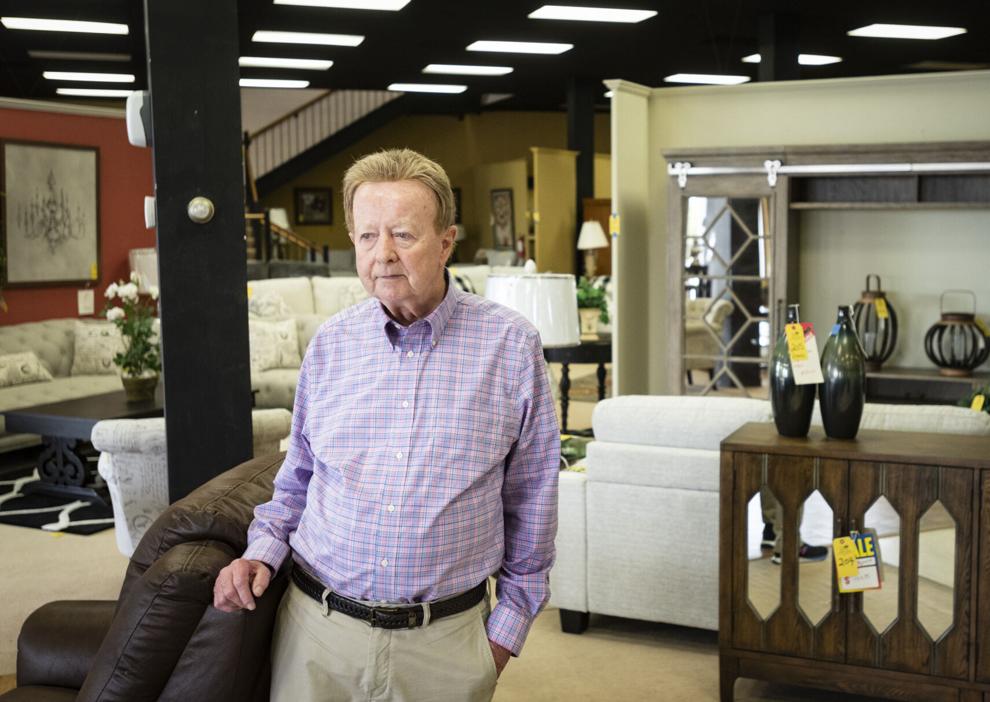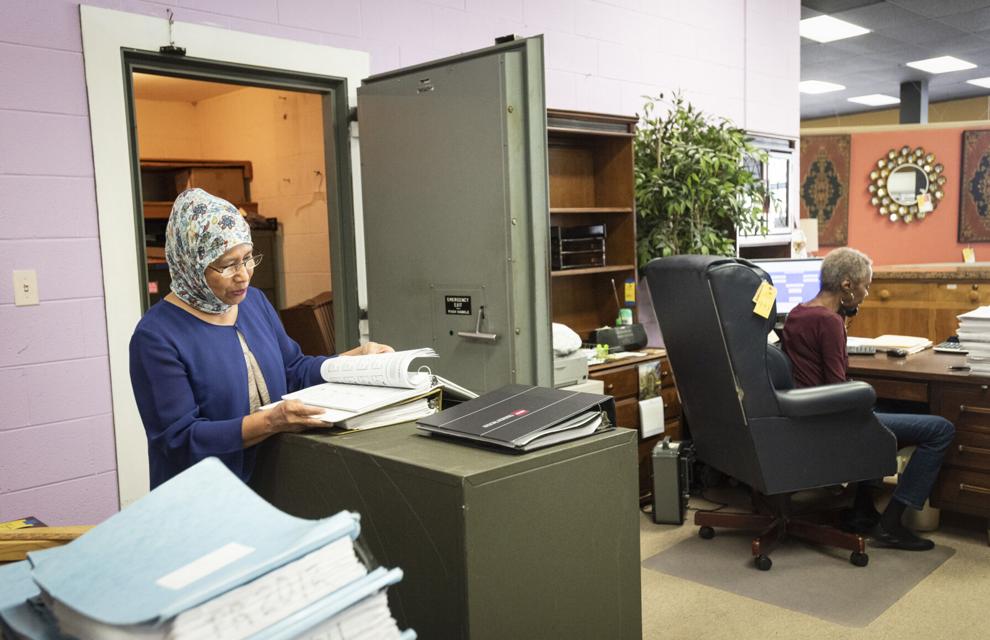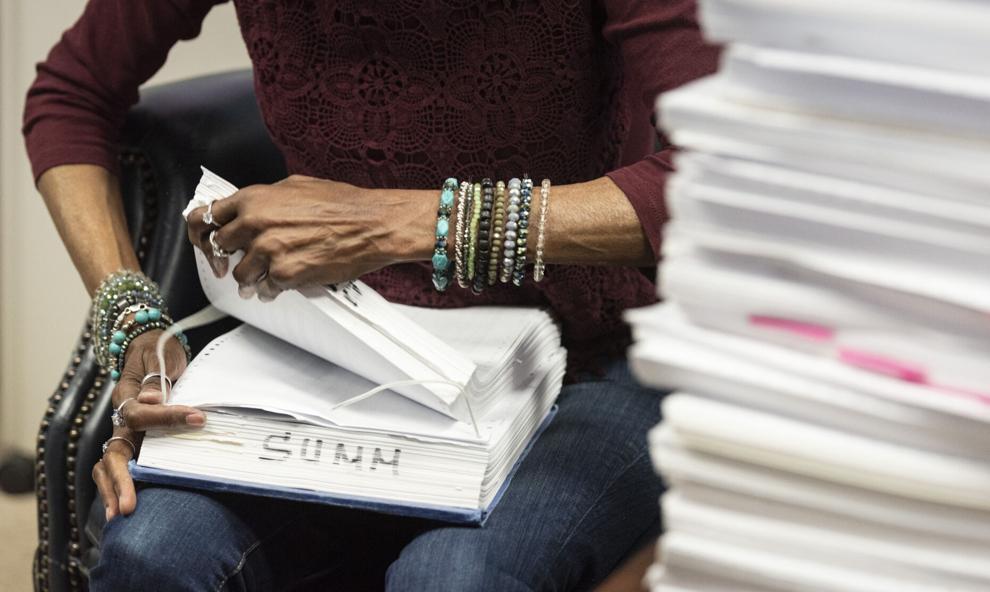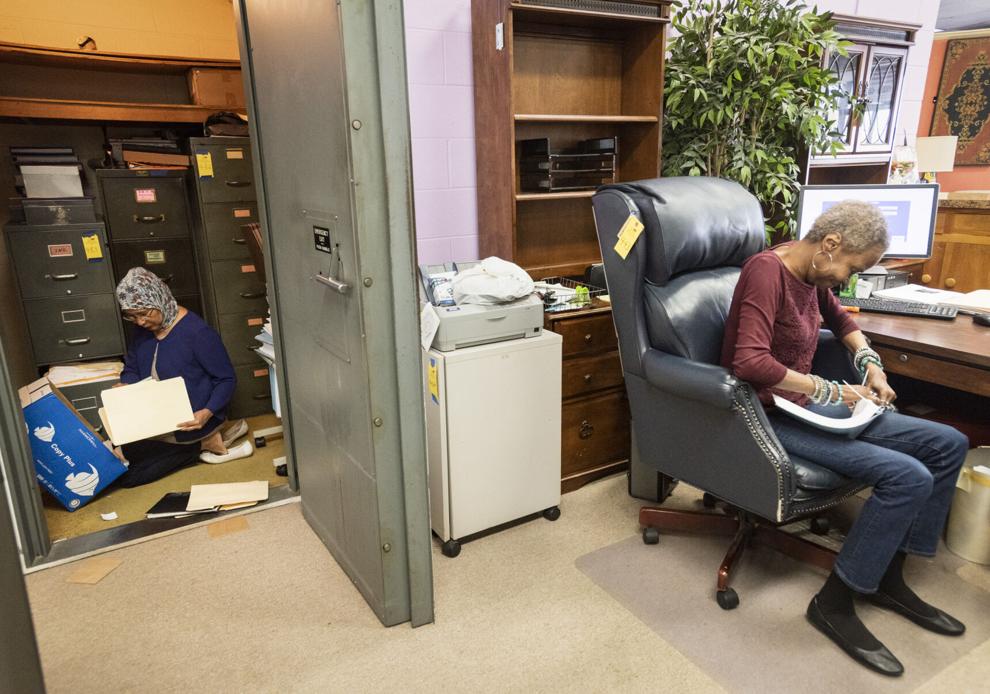 link