Rusty by Design Offers Revolutionary New Business Model for Estate Sale Auctions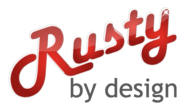 Allowing buyers to look over goods before bidding is standard practice, says Shane Broeske

Dallas (PRWEB)
March 17, 2016
Dallas auction house Rusty by Design is changing the way Texans buy and sell antiques online. Local entrepreneurs Shane, Diana and Charles Broeske dropped the gavel on their first auction in 2013, and since then they've built a family-run business that's as focused on the emotional process of an estate sale as much as it is on getting top dollar for furniture and antiques.
Rusty by Design eliminates the need for families to open their homes to potential buyers for the days leading up to an estate sale. Instead, staff inventories items and transports them to their business' showroom floor, where interested buyers can view items at their leisure from anywhere in the world. They then bid on items online at http://www.rustybydesignauction.com any time before the auction is scheduled to close.
"Allowing buyers to look over goods before bidding is standard practice," says Shane Broeske, "but it can feel intrusive to families who have to live through it. We wanted to find a way to eliminate stress for sellers while still allowing buyers full access to the antiques they're bidding on."  
The Broeskes also see online bidding as a benefit to buyers.
"Instead of having to work their schedules to get to the auction floor at a certain time, they can do their research and make a bid whenever they want," says Diana Broeske. "Even in their pajamas."   
"No more walking through mothballs and stale cigarette smoke-filled homes, either," adds her husband Charles.
Buyers have the added convenience of choosing to have items shipped anywhere in the world, which opens the auction process to a wider audience.
As they began to work with families to set up estate sales and auctions, the Broeskes realized that liquidating an entire property almost always represents a major transition for customers. Most families schedule estate sale services when a close relative has died or needs to move into assisted living facilities. Those left in charge of executing a will or raising funds for nursing home care are often overwhelmed, and they may be grieving.
"Our customers are most of the time going through a life transition, which can be very painful. God uses Rusty by Design as a tool," says Diana Broeske. The family owners and their staff see their auction as a service that helps others through the spiritual and financial process of letting go of an estate.
About Rusty by Design
Rusty by Design was founded in 2013 by the Broeske family, whose members have been working in the antique resale business since 2007. Their online auction services make liquidating estates easier and more private for families in transition. Rusty by Design's innovative estate sale model also allows buyers to browse goods and place bids at their convenience, making the buying and selling of antiques a positive experience for everyone.
Share article on social media or email:
link