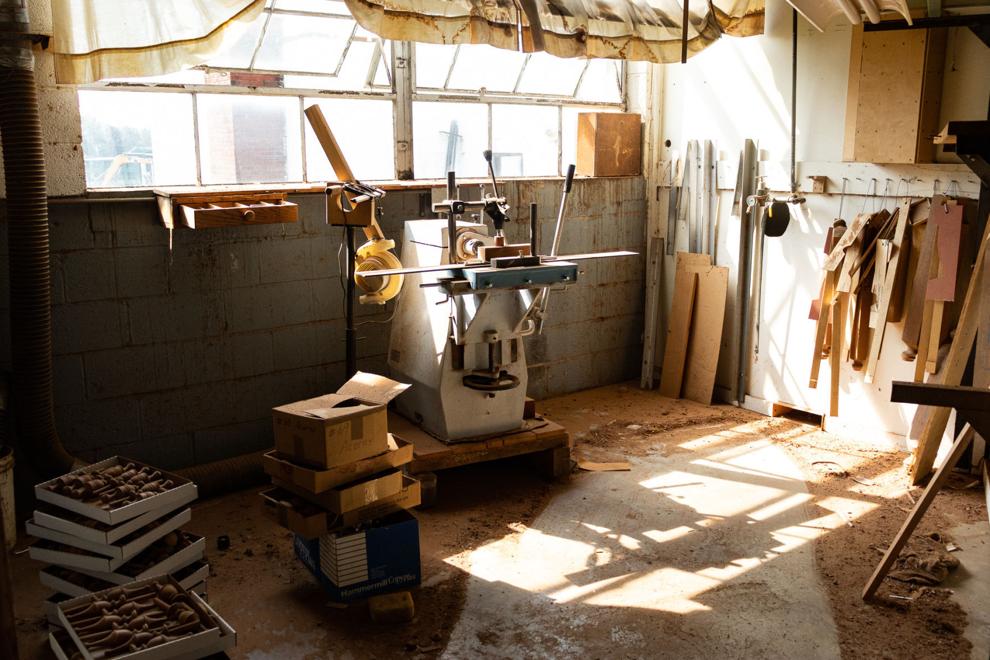 The front door to a white brick building with maroon trim was propped open while a worker blew billows of dust through an open garage in preparation to auction off a legacy of fine furniture making in the Shenandoah Valley this week.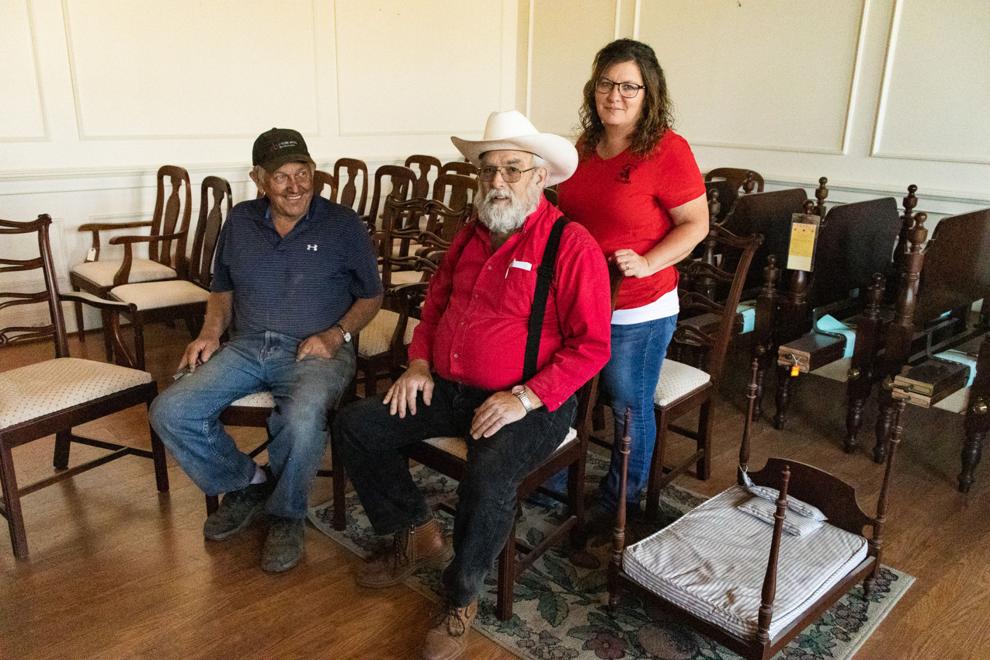 Suter's Handcrafted Furniture has been woodworking and making furniture in the early American style for six generations, that is, until the last employee clocked out for the last time this past October.
Suter's entire collection of tools, machinery, showroom pieces, and other odds and ends will be sold by Bowman Auctions on Saturday. The auction — being held at 2610 S Main Street in Harrisonburg — will open at 9 a.m. and run until every item inside has been sold.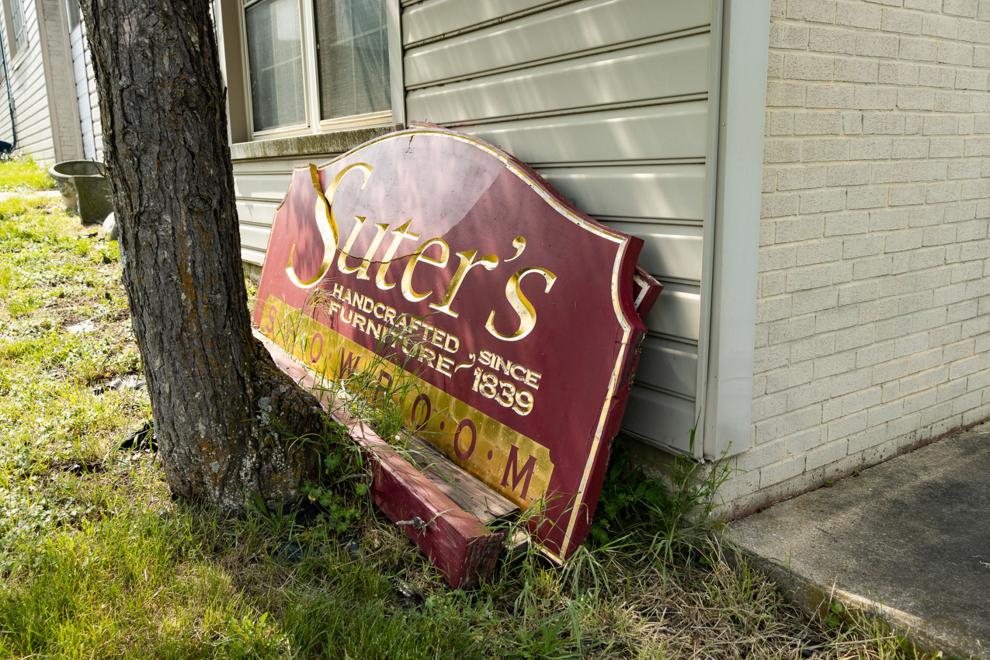 Bowman Auctions — founded by Jack Bowman in 1978 — is one of the only live auctioneers left in the area. Bowman recalled selling out five floors worth of Denton's Furniture located on court square in downtown Harrisonburg after it closed in the early 1990's.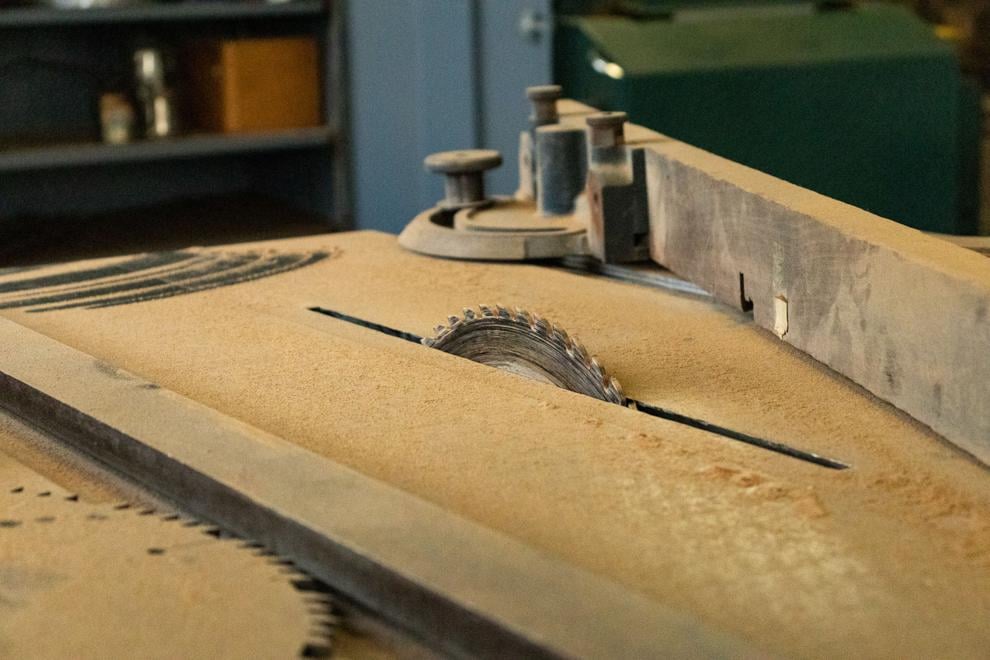 "That was quality," Bowman said. "But not to this extent."
Suter's was first founded in 1839 and was little more than one man with a passion for fine furniture, turning designs in a small woodshop in Singers Glen.
"What really distinguishes us is the excellence in our craft," said William C. Suter, in a Suter's catalog printed years ago. "We're known for dovetailed drawers, hand-turned bedposts, and surfaces that are rubbed to the texture and gleam of satin. Such attention to detail is what makes our furniture unmatched in beauty, strength and durability."
The business moved to its current site in Harrisonburg and opened its first showroom in 1952. At the time, the deed read that the property was located two miles south of Harrisonburg — a fact that no longer remains true as the city has continued to sprawl around the timeless operation. A 12,000-square-foot finishing room was added to the building in 1985.
"It's the closing of an era," Bowman said. "It's a landmark that's going to be nothing but a memory."
Erwin Michael is currently the company president. His wife — Carol Suter Michael — is a member of the Suter family and worked at the business for almost 40 years. Since his hiring eight years ago, Erwin has overseen much of the closing process.
"They had a good stretch there for awhile," Michael said. "But in the last three or four years we have seen people wanting to downsize [thus removing the desire for fine furniture] and the younger people don't want this furniture [either]."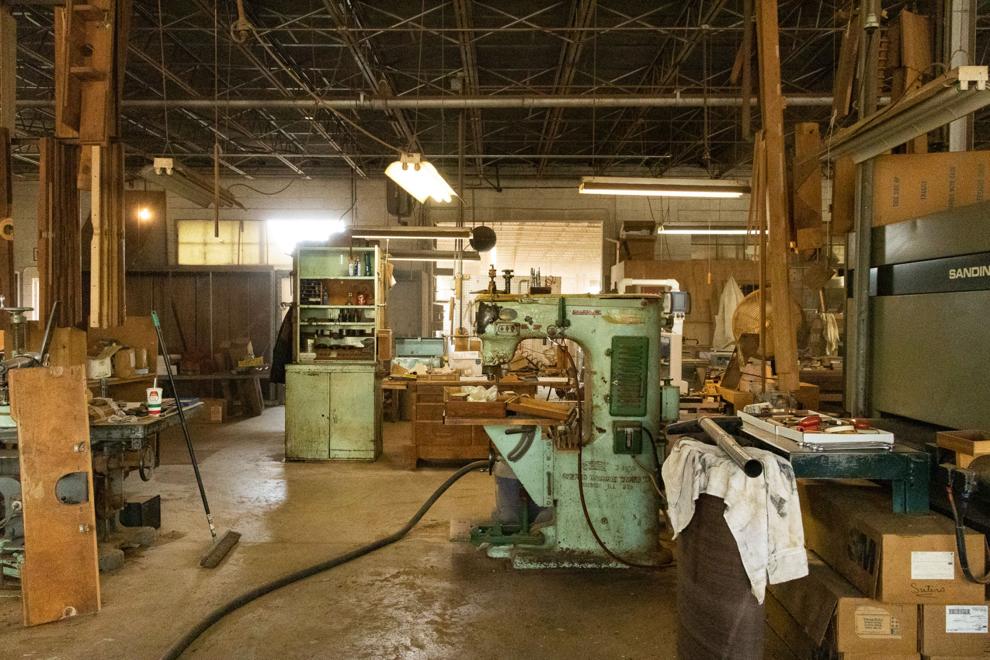 The Suter's showroom and store in Richmond will remain open, but after everything is sold this weekend Suter's will no longer be manufacturing furniture pieces of its own.
"If you buy furniture today, then in a year or so it ends up in the landfill," Erwin said.
Dan Suter stood on the dusty machine shop floor, organizing and matching each tool with the larger piece of equipment it belonged to.
Dan worked as the shop manager at Suter's for 43 years, overseeing the daily operations of more than 50 employees. Dan pointed out each machine — many of which had been in use since before his hiring — and told what it was and what it was used for.
According to Dan, the Suter family represented a long line of artisans known for their quality of work. He found his way into woodworking simply because he enjoyed it.
"I tried to keep that quality alive while I was here," Dan Suter said.
Dan Suter retired from Suter's Furniture five or six years ago and had returned to help clean the shop for the upcoming sale.
A family business that has such deep roots only thrives as long as each generation bears new hands to take up the trade, former staff explained. 
"Nobody likes to see it go," Michael said. "But everybody's wanting to see it go."
link