Twitter 'Rebrand' Auction Hawks 584 Lots, From HQ's Modular Sofas to Giant Bird Cages
Elon Musk is having a yard sale of sorts, enabling fans of the former Twitter to get a piece of social media history.
The social media platform recently rebranded as "X" is selling off a host of items featuring the Twitter bird logo.
The "Twitter Rebranding: Online Auction Featuring Memorabilia, Art, Office Assets & More!" features 584 lots that include a Twitter bird neon marquee lighted sign, a Twitter bird wooden coffee table and a dozens of objects that offer a peek into modern tech workplaces, like modular sofas, a kegerator beer dispenser and high-end espresso machines.
There's also a passel of musical equipment, including guitars, drum kits and amplifiers, and even a complete DJ booth.
The auction, first reported by The BBC, not only reflects the attempt to shed the highly recognizable bird but also the massive headcount reduction that's taken place since Musk bought the platform in October.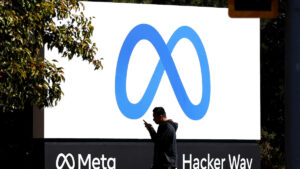 On offer are dozens of mundane office items like conference tables and multiperson work stations, chairs of all types, desks, Apple monitors and docking stations and multiple digital whiteboards — some "new in box" — that are apparently no longer needed with the number of employees working at the San Francisco headquarters slashed.
But it's the other items on the list that tell the larger story of Musk's ownership as he seeks to make the platform his own.
Among the lots are more than a dozen pieces of artwork depicting birds, pointing to Musk's jettisoning of Twitter's brand history along with its name.
Other artwork on the block includes a massive photo mosaic of the late actor Robin Williams created using celebrity tribute tweets sent after his Aug. 11, 2014 death; a 5-foot-wide painting of the infamous Ellen DeGeneres selfie taken at the 2014 Oscars, and a painted rendition of the viral "Four More Years" photo of President Barack Obama hugging First Lady Michelle Obama that he tweeted after his 2012 reelection, which was the most retweeted post until the Oscars selfie.
There's also a bird cage that contains a welded Twitter bird, several hashtag sculptures and Twitter bird logo signs from on the exterior of the San Francisco building.
The listing for one of the exterior signs notes it is still hanging.
"Bird is still mounted on side of the building. Buyer is responsible for hiring an SF Licensed Company with appropriate Permits," the listing reads. The company itself was stopped in an attempt to remove a different sign from the building after Musk announced the shift to "X."
Heritage Global Partners will accept bids on the items online for two days starting Sept. 12. Right now, the preview page lists the starting bid for all items at $25.
link